Especial /
La Universidad de Monterrey, el Tec de Monterrey, la UANL, la Universidad Tecnológica de Montemorelos y el Grupo Industrial Blomer participaron en la investigación de un método con el que se optimiza la rugosidad superficial de las cuchillas para corte de lámina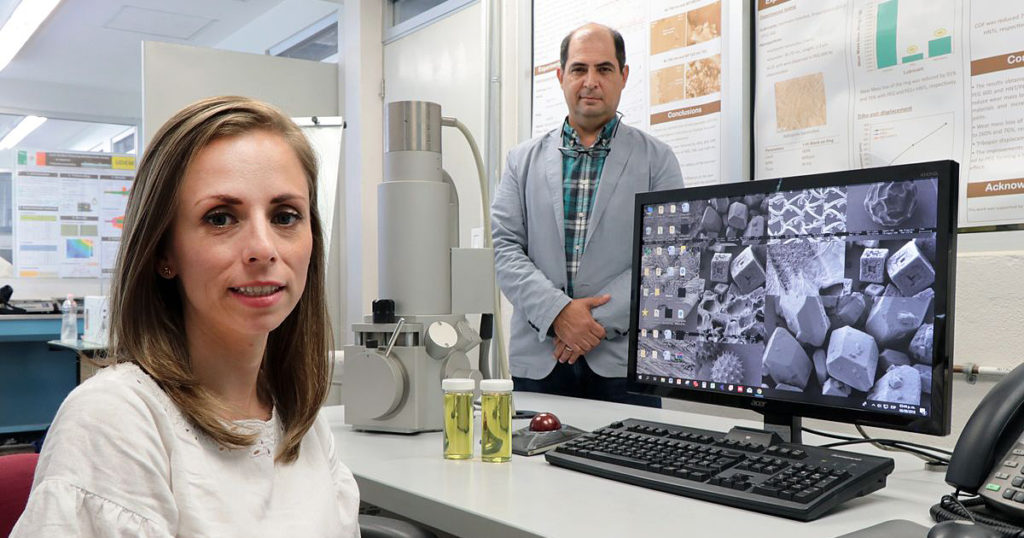 El mejoramiento del proceso de fabricación de cuchillas industriales para corte de lámina, desarrollado por un grupo de investigación –entre ellos, una profesora y un profesor de la Universidad de Monterrey–, se encuentra en un proceso de patente ante el Instituto Nacional de la Propiedad Industrial (INPI).
Laura Peña Parás y Demófilo Maldonado Cortés, de la UDEM, formaron parte del equipo científico, integrado también por dos investigadores más de Grupo Industrial Blomer y la EGADE Business School del Tecnológico de Monterrey.
De acuerdo con ambos docentes, el método busca optimizar la rugosidad superficial de las cuchillas para corte de lámina, adicionando nanopartículas de dióxido de titanio al lubricante utilizado durante el proceso de rectificado en la etapa final de fabricación de la herramienta.

Dentro de la investigación, Peña Parás llevó a cabo la selección de nanopartículas aptas para adicionar al lubricante del proceso de rectificado de las cuchillas, en tanto que Maldonado Cortés realizó las pruebas de desempeño en tribómetros.
Los otros dos autores son Gilberto Enoc García Acosta, representante de la empresa y alumno del Doctorado en Ciencias de Ingeniería (DCI) del Tecnológico de Monterrey; y Federico Trigos Salazar, profesor de Business Analytics de EGADE Business School, quienes realizaron, finalmente, las pruebas en línea de producción y el análisis estadístico de resultados.
El año pasado se publicó el artículo "Optimization of surface roughness on slitting knives by titanium dioxide nano particles as an additive in grinding lubricant", en la revista científica The International Journal of Advanced Manufacturing Technology (junio de 2018, Volume 96, Issue 9–12, pp 4111–4121).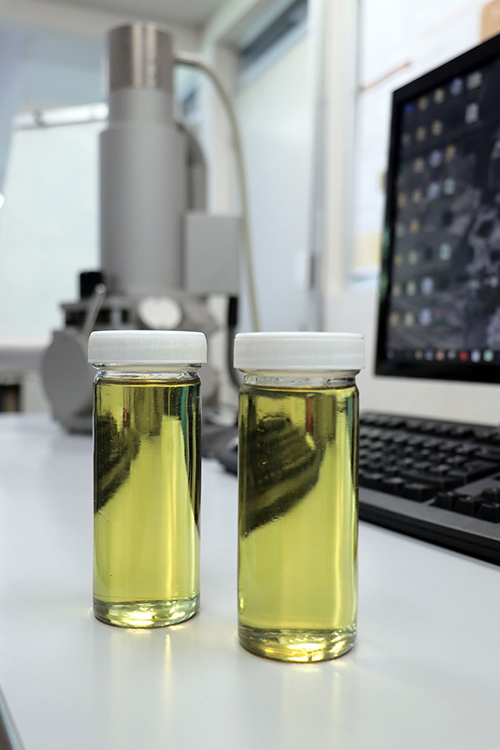 La publicación del artículo significó la culminación del trabajo conjunto, que fue apoyado con fondos federales del Programa de Estímulos a la Innovación (PEI) del Consejo Nacional de Ciencia y Tecnología (Conacyt), en la modalidad PROINNOVA para proyectos presentados por empresas en vinculación con instituciones de educación superior.
La patente está promovida por cinco instituciones: la UDEM, el Tec de Monterrey, la UANL y la Universidad Tecnológica de Montemorelos, pero el mayor porcentaje, el 80 %, corresponde a la empresa, mientras que el resto se divide en 5 % para cada institución.
"Ya está sometida en el INPI, pero todavía no la otorgan, porque pasa al menos un año para hacer un proceso de revisión", informó Maldonado Cortés, sobre este recurso que "disminuye el desgaste de la herramienta y mejora el acabado superficial; eso permite que incluso se pueda meter menos maquinado con los mismos resultados".
De acuerdo con el INPI, para tramitar una patente de invención sobre un producto, un procedimiento, un compuesto químico o un microorganismo, debe cumplir con tres requisitos: novedad, actividad inventiva y aplicación industrial.
"Que no sea una cosa obvia para un técnico en la materia o que no sea la unión de inventos conocidos: eso significa actividad inventiva; nosotros teníamos las tres: algo nuevo a nivel mundial, para producción en serie y una solución no obvia para alguien que conozca del tema; si no es así, se llama modelo de utilidad, que es cuando es obvio", explicó el profesor de la UDEM.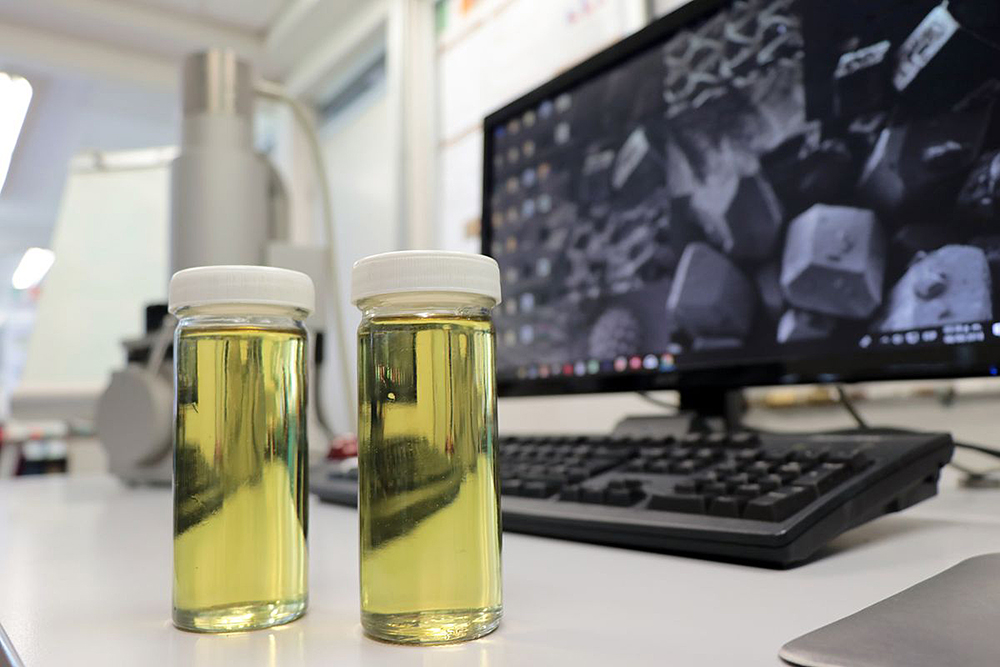 El siguiente paso fue redactar la patente, "que es algo sui generis, entre el arte y la técnica, para poder defender los puntos que queremos", que en inglés se denomina claims y en español se llaman reivindicaciones.
Maldonado Cortés explicó que, de inicio, el INPI hace una revisión de forma, no de fondo; si todo se ve bien, acepta la patente; después, pasa a una revisión de fondo, que es cuando expertos en el tema la revisan y dan su dictamen, con tres opciones: se acepta sin cambios, hay cambios o se rechaza: "en ese proceso, tenemos que esperar al menos un año".